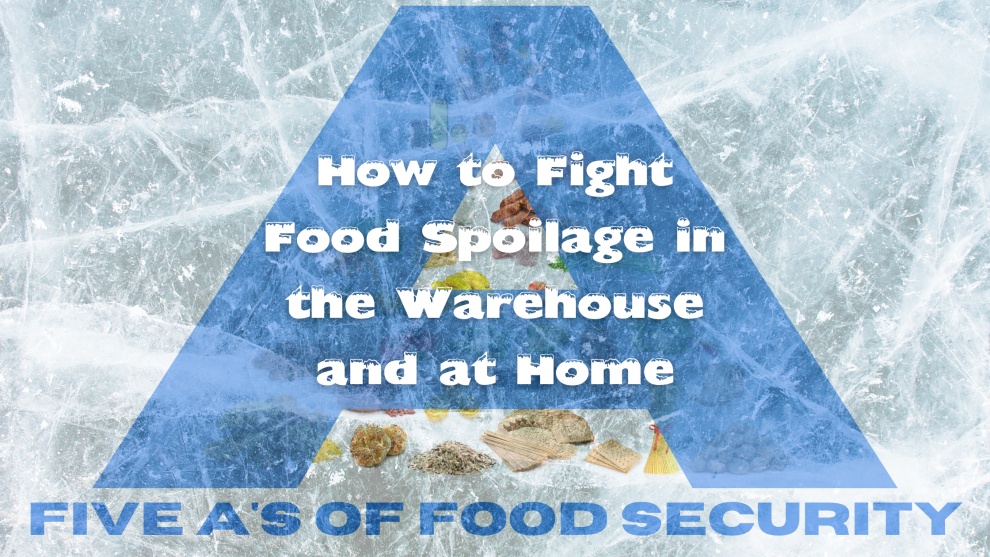 The 5 A's of Food Security: How to Fight Food Spoilage in the Warehouse and at Home
June 28, 2022
Every day, over 26% of the world's population (about 2 billion people!) experiences moderate to severe food insecurity. To us, this number is unacceptable. Fortunately, learning more about the issue is the first step toward making a real and noticeable difference.
In this article, we'll discuss what food security is, what causes it, and the devastating impacts it can have on people around the world. We'll then conclude by providing you with actionable ways to help fight food spoilage and waste—both in the warehouse and at home.
Let's begin.
WHAT IS FOOD SECURITY?
Food security is the condition by which all people, at all times, have physical and economic access to sufficient, safe, and nutritious food to meet their dietary needs and food preferences for an active and healthy lifestyle.
Food security goes well beyond simple access to food. Residents in an area of low food security can experience a much lower quality of life than those in an area of high food security. In order to better understand this concept, let's take a look at the "Five A's" that contribute to food security.
THE FIVE A's OF FOOD SECURITY
When it comes to ensuring food security, there are five key things to keep in mind: availability, accessibility, adequacy, acceptability, and agency.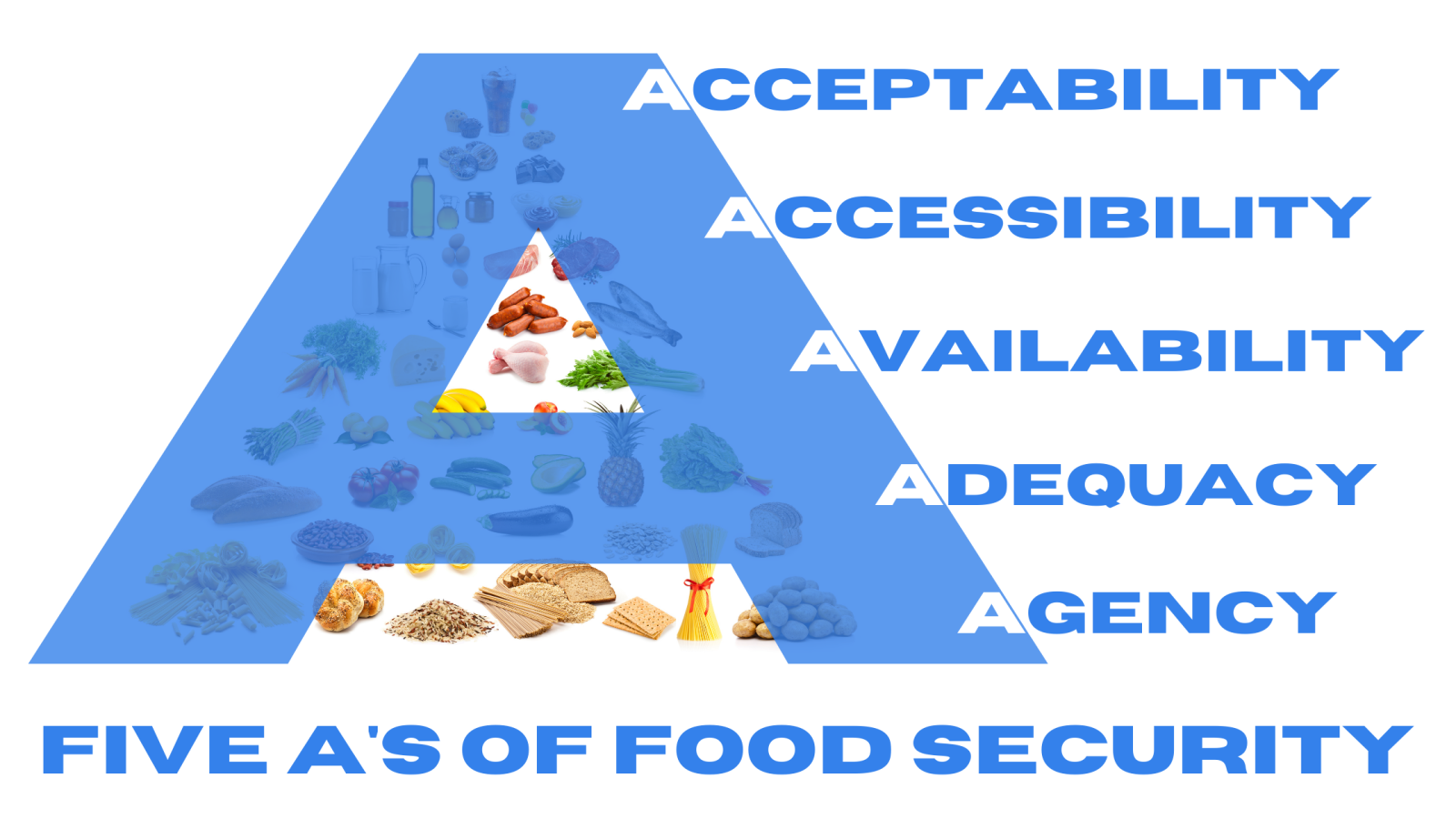 1. Availability
Availability refers to the physical presence of enough food to meet the needs of everyone in the community. Areas that have limited availability are known as food deserts. Given their lack of food, these areas correspond to much higher incidences of food insecurity.
2. Accessibility
Accessibility refers to the ability of people to physically obtain food. This means there should be no barriers preventing people from getting the food they need, such as unreasonably high prices or limited transportation.
3. Adequacy
Adequacy refers to the nutritional quality of the food available. This means there is enough variety of foods to provide all the essential nutrients people need to stay strong and healthy.
4. Acceptability
Acceptability refers to the degree to which people are actually willing to eat the food. This means the food is palatable, safe to eat, and produced/obtained in a way that does not compromise people's dignity, self-respect, or basic human rights.
5. Agency
Agency refers to the ability of people to make choices about what they eat. This means people should have a say in what foods are available and how they are prepared.
IMPACTS OF FOOD INSECURITY
Those suffering from food insecurity for an extended period of time are subject to a number of adverse side effects. These include:
Malnutrition
Chronic illness
Diabetes
Obesity
Deterioration of physical, mental, and social health
CAUSES OF FOOD INSECURITY
When it comes to food insecurity, there are three primary sources.
1. Poverty
Economic downturns can lead to a rise in unemployment and a decline in wages. Access to nutritious foods will often be affected, as well as access to basic health and social services.
2. Geography
Remote communities where food deserts reside often lack access to nutritious and high-quality food. This is typically due to higher-than-normal transportation costs and less food variety.
3. Environment
Studies show that climate change increases greenhouse gases, flooding, and average temperatures. Unfortunately, over 500 million people live in areas affected by land erosion and desertification linked to climate change.
HOW TO COMBAT FOOD SPOILAGE AND WASTE IN THE WAREHOUSE AND AT HOME
Fighting food insecurity and spoilage requires a multi-faceted approach that takes all of these factors into account. By understanding and implementing the 5 A's of food security, we can create a more sustainable food security program for everyone.

Here are four strategies for preventing food spoilage, loss, and waste in your everyday lives:
Don't buy more non-perishable food than what you need and eat everything you intend to purchase.
Make a donation to support programs promoting food security.
Strengthen safety nets to ensure access to food and water.
Improve supply chains to reduce post-harvest food losses, improve hygiene in food distribution, and better link production and consumption levels.
HELP FIGHT FOOD INSECURITY WITH COLD STORAGE WAREHOUSING
At Florida Freezer, we're doing our part to help prevent food spoilage, loss, and waste. Through our efficient cold-storage management, we are able to drastically cut down on food-borne illnesses, food allergens, and damaged goods.
To learn more about our humanitarian and environmental initiatives, check out our recent blog on why sustainability matters for supply chains. And if you're in the market for transportation coordination and cold storage in the United States and Canada, contact us today.