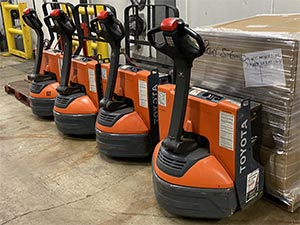 Florida Freezer is a family owned and operated company with over 50 years in the transportation and warehouse industries. Its owners and staff are dedicated to providing cost effective and efficient service for all of your logistical needs.
The original North Fort Myers facility opened in 1986 and was acquired by Florida Freezer in 1988. Since then we have grown as our clients have grown. Working with our commonly owned affiliate, FLGO Freight, we first added refrigerated trucking services in 1994. We then added lift gate / white glove delivery services in 2007.
Logistics and Freight Brokerage
Next came the additional facilities. In 2010 we opened a cross docking operation in Sunrise, FL, and then added a dry warehouse in Lakeland, FL in 2016. In 2018 we opened our first freezer warehouse in Miami, FL.

Most recently, at the request of its clients, Florida Freezer launched a logistics / freight brokerage service in 2020. Our future looks bright as our clients continue to grow and we seek our next round of expansions. Let our team of professionals take care of your transportation and supply chain needs around the United States and Canada. We operate under our brokerage authority, MC-1099991.