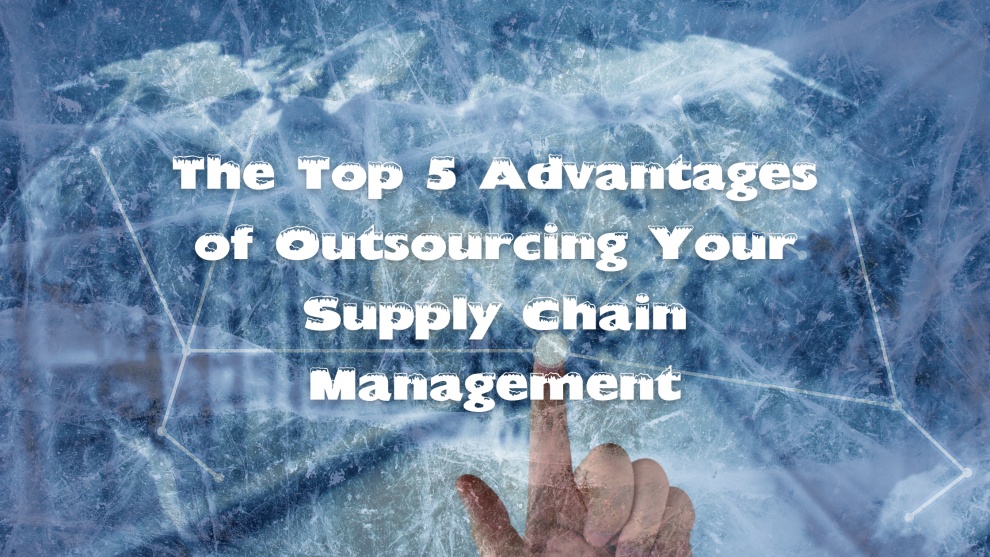 The Top 5 Advantages of Outsourcing Your Supply Chain Management
August 13, 2021
In today's world, it's no longer a question of whether you should outsource your supply chain management. The real question business leaders are asking themselves is how much to offload to fully streamline their businesses and maximize profits.
With unprecedented parts shortages, delivery delays, and staffing challenges, companies across dozens of industries are turning to third-party logistics (3PL) professionals for solutions. If you're considering doing the same, let's look at the top five advantages of outsourcing one or more steps of your supply chain.
1. YOU CAN FOCUS YOUR EFFORTS ON YOUR CORE BUSINESS
Chances are, you didn't get into your business to coordinate transportation and deal with logistical issues. So then why are spending a good chunk of your week dealing with these supply chain headaches? By outsourcing this work to a 3PL, you're freeing up precious hours in your day so you can instead focus on doing what you do best—providing exceptional products and services for your customers.
2. YOUR OPERATIONAL COSTS WILL BE SIGNIFICANTLY REDUCED
It should come as no surprise that managing a supply chain is a costly endeavor. When you factor in equipment, infrastructure, and extra staffing, it starts to add up fast. Not to mention the increased insurance premiums to cover those additional risks. By partnering with the right supply chain professional, you can minimize these costs and keep your business in the black.
3. YOU CAN BETTER MEET CUSTOMER DEMAND
If your customers are left waiting weeks or *gasp* months for backordered and out-of-stock items, do you think they're likely to come back for repeat business? Customer satisfaction is paramount to the success of any business, and one of the best ways to ensure this is with a streamlined supply chain. Third-party logistics companies are well versed in the ins and outs of supply chain management and are equipped with the processes and technology needed to get it done.
4. YOU'LL HAVE ACCESS TO ADDITIONAL RESOURCES AND EXPERTISE
Do you really have the time to hire, train, and develop a well-oiled in-house supply chain team? You probably don't, and that's okay—most businesses are in the same boat. By hiring a local 3PL you are immediately gaining access to decades of operational experience, dozens of advanced capabilities, and a wealth of local contacts to leverage in your industry or vertical.
5. YOUR BUSINESS WILL BE MUCH MORE NIMBLE
The global pandemic of 2020 completely changed the way businesses look at flexibility. With drastic changes in demand, labor, and economic stability, those companies that could adapt the fastest are the ones currently sitting on top. By outsourcing your supply chain, your business will be free to exponentially grow or—if need be—downsize quicker than the competition to ensure future success.
OUTSOURCE YOUR SUPPLY CHAIN TODAY AND REAP THE REWARDS
Are you looking for a 3PL that will go above and beyond to give you a competitive advantage? Our team of logistics professionals has been helping our customers succeed for over 50 years, and they can do the same for you.
Florida Freezer is a family-owned and operated company that specializes in transportation coordination and cold storage in the United States and Canada. Contact us today to discuss the best solution for your business.