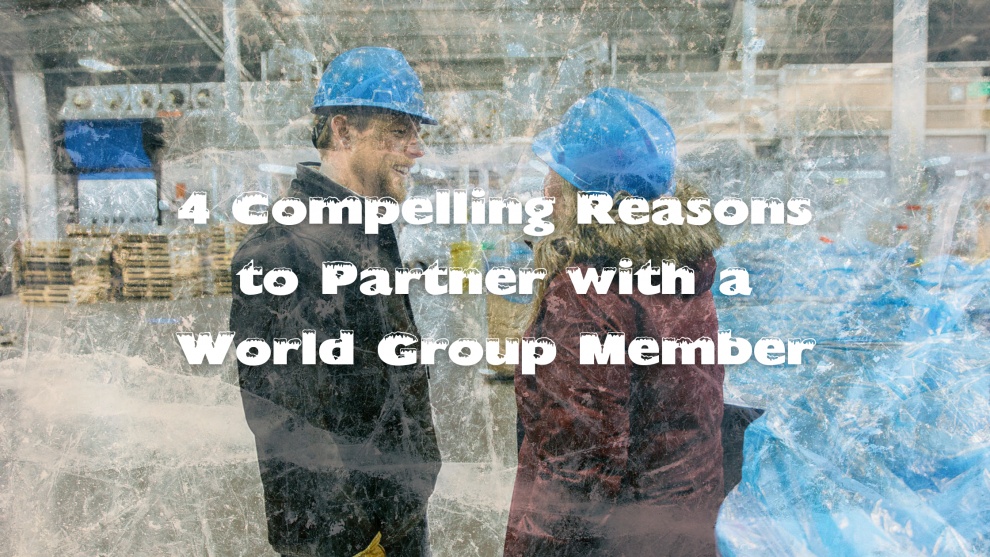 4 Compelling Reasons to Partner with a World Group Member
August 27, 2021
Are you looking for a cold chain solutions partner, but don't trust any of the big, nationwide companies?
While choosing a local 3rd party logistics (3PL) provider is a great option, there is always a limit to what they can offer you. If that business is a part of a much larger network, however, you really do get the best of both worlds.
Fortunately, just such a collective exists, and it's known as The World Group.
WHAT IS THE WORLD GROUP?
The World Group is a network of independent cold chain logistics and warehousing providers who have come together to provide the food industry with the competitive supply chain solutions it deserves. Founded in 1978, their mission is to bring together decades of global experience and regional expertise to meet their clients' market-specific needs.
Now that you know who they are, it's time to learn why they may be the right choice for your business. Here are four compelling reasons to partner with a World Group member for your supply chain management and logistics needs.
1. YOU GAIN ACCESS TO A NATIONWIDE PRESENCE
When you partner with a World Group member, you're opening the doors to over 50 world-class refrigerated warehouses across the United States, Canada, and Mexico. This coast-to-coast North American presence means you're always within reach of one of our top cold-storage facilities when you need it most. With over 257 million cubic feet of combined storage space, The World Group is large enough to take care of all your unique service needs.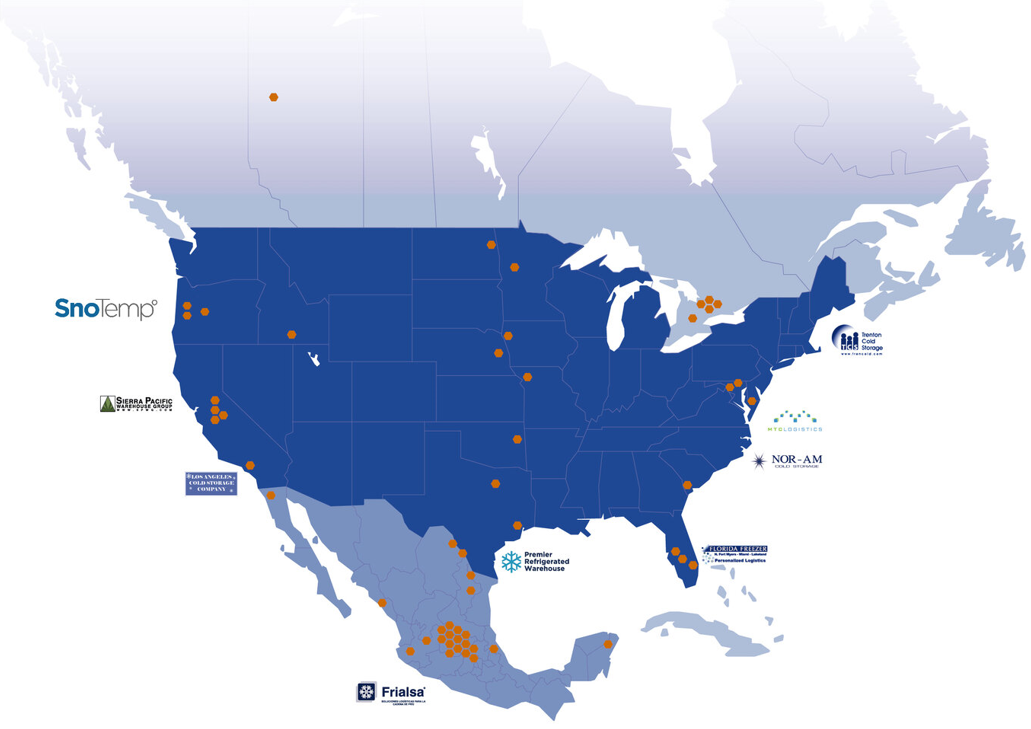 2. YOU BENEFIT FROM LOCAL AND REGIONAL EXPERTISE
What makes The World Group stand out from your typical nationwide cold storage company is that each of our members is an expert in their region. When you speak to someone, they're not halfway across the country—they're right in your own backyard. They know the unique needs of your area and will work directly with you to allow for quicker decision-making, more helpful service, and that small, family-focused feel you look for in a trusted supply chain partner.
3. YOU HAVE ADDITIONAL SERVICES AT YOUR DISPOSAL
On average, most small, family-owned 3PL's can only offer you a small handful of services before they need to outsource the work. A member of The World Group, on the other hand, has access to a much wider array of expertise, which translates to more of the services you need. By bundling these offerings together, you save time, money, and quite a few nagging headaches.
The World Group can handle the following B2B and B2C services:
Refrigerated Warehousing
Dry Warehousing
Blast Freezing
Import/Export Services
USDC/USDA Inspection Services
Port Drayage
Repacking
Kitting
Co-packing
Rail Service
4. YOU ARE GUARANTEED OUTSTANDING QUALITY AND SERVICE
To be a member of The World Group, companies are required to hold themselves to the highest standards of quality and service. This means that not only do they need to be experts in end-to-end cold chain services, but they also need to stay on the bleeding edge of industry knowledge.
Members of The World Group are actively involved with the following industry associations:
FLORIDA FREEZER IS THE COLD CHAIN SOLUTIONS PARTNER YOU'RE LOOKING FOR
Florida Freezer is a proud member of The World Group, bringing to the table over 50 years of logistics and warehousing expertise. While we personally operate three cold-storage facilities in Southern Florida, our strategic partnerships allow us to offer our clients true global service.
Contact us today to discuss what a tailored supply chain solution for your business can look like.