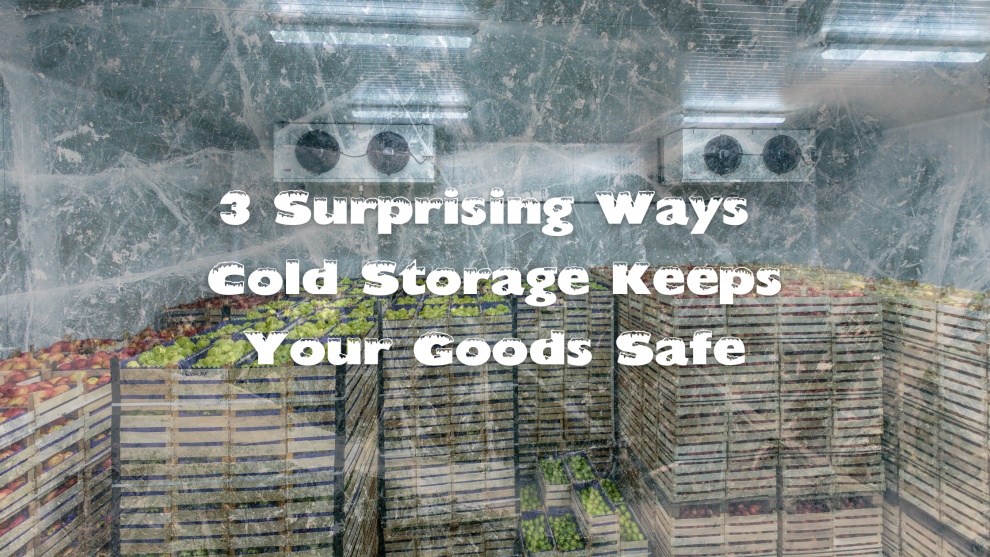 3 Surprising Ways Cold Storage Keeps Your Goods Safe
July 16, 2021
When it comes to perishable food and other temperature-sensitive items, we can all agree that cold storage is the way to go. But sometimes, a simple temperature-controlled facility is not enough to keep your goods safe.
Here are three key methods your third-party logistics (3PL) company can utilize to keep your items fresher and in the best possible condition for longer.
CUSTOMIZABLE TEMPERATURE CONTROLS
When it comes to cold storage, it used to be that one temperature fits all. Sure, you could do certain things such as adding insulation to cartons or positioning a pallet closer or further from the fans, but that was about it. Fortunately, that is no longer the case.
Cold storage facilities today are often fitted with custom units that allow for fine-tuned temperature adjustments and tailored refrigerant systems for sensitive items. So, whether you aim to cool, freeze, or dehumidify your goods, there's a cold storage facility out there that can meet your needs.
At Florida Freezer, we offer custom packaged solutions to meet the exacting needs of our clients in each unique industry, from food and cosmetics to medical supplies and chemicals.
SWIFT AND SECURE TRANSPORTATION
If your cold storage facility isn't offering you refrigerated logistics services, you should probably consider taking your business elsewhere. Whether it's by truck, rail, or sea, bundling your storage and transportation is the best way to save yourself time, money, and unnecessary headaches.
If you're not currently utilizing refrigerated shipping for your perishable and temperature-sensitive goods, you're taking an awfully large risk. Even if your cold storage facility is just across town, traffic and other common delays can leave your items sitting for hours in a container that can reach temperatures of up to 135 degrees Fahrenheit in direct sunlight.
At Florida Freezer, we offer a wealth of climate-controlled transportation options, including overnight shipping, direct store delivery, and white-glove lift gate service.
REAL-TIME ITEM TRACKING
Want to know the exact temperature of a particular item anywhere in the world? What was nothing but a pipe dream only a decade ago is now not only possible—it's practical!
It doesn't matter if your goods are in a refrigerated truck in Texas, a shipping container on the Atlantic, or a cold storage facility in Florida, you can monitor and protect your investments in real-time. With state-of-the-art sensor technology and 24/7 alerts, you can digitally collect temperature data on any device.
CONTACT FLORIDA FREEZER TODAY FOR ALL YOUR COLD STORAGE NEEDS
Are you looking for a 3PL that will go above and beyond to keep your goods safe? Let our team of logistics professionals take care of all your cold storage and supply chain needs.
Florida Freezer is a family-owned and operated company with almost 50 years in the transportation and warehousing industry. Contact us today to discuss the best solution for you.