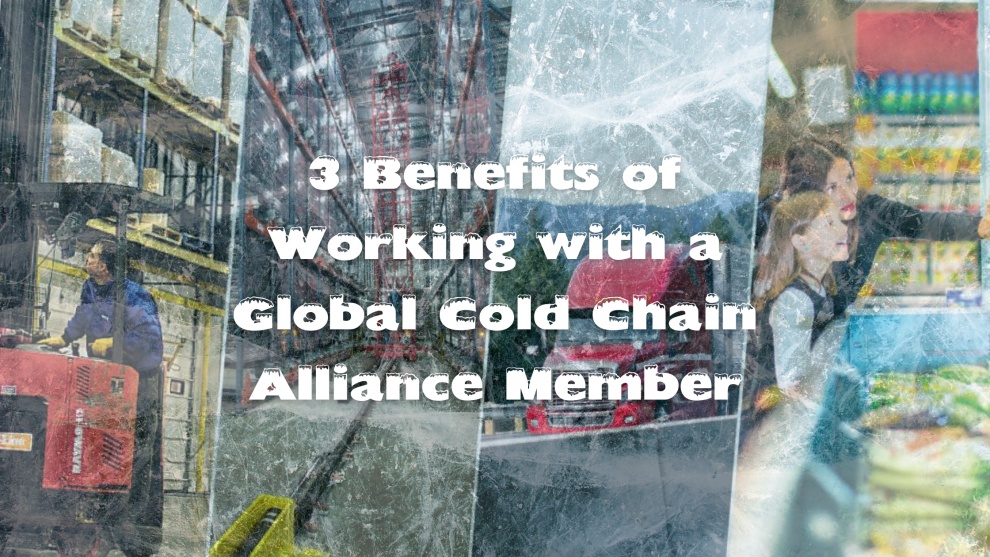 3 Benefits of Working with a Global Cold Chain Alliance Member
September 29, 2021
Are you looking for a cold chain partner that can bring even more to the table to meet your goals? If so, you need a 3rd Party Logistics (3PL) provider that is part of something bigger than themselves.
Fortunately for you, organizations like the Global Cold Chain Alliance exist, and there's a very good chance that an independent 3PL near you is a member.
WHAT IS THE GLOBAL COLD CHAIN ALLIANCE?
The Global Cold Chain Alliance (GCCA) is an international organization that supports every link in the cold chain, from temperature-controlled warehousing and transportation to controlled-environment construction and international cold chain development. Its mission is to grow the industry and lead the cold chain with a vision to "forge a universally strong cold chain where every product retains quality and safety through each link."



In 2007, three trade organizations and one charitable foundation—known as the Core Partners—came together to create the GCCA as we know it today. The GCCA inhabits six offices around the world, including its international headquarters in Arlington, Virginia.
Now that you know who they are, it's time to learn why they may be the right choice for your business. Here are the top three benefits of working with a Global Cold Chain Alliance member for your supply chain management and logistics needs.
1. YOU'RE OPENING YOUR DOORS TO A TRUE GLOBAL PRESENCE
When you partner with a GCCA member, you're gaining access to over 1,100 cold chain companies operating 1,180 temperature-controlled facilities that handle 290 billion pounds of food worldwide. Needless to say, they have you covered.
In fact, over 40% of GCCA members are located outside of North America. So, if your business operates internationally, there's a very good chance a member from one of its 85 represented countries can help. Use the GCCA directory to locate a GCCA member near you.



2. YOU'RE GUARANTEED THE UTMOST QUALITY AND INTEGRITY
As the leading experts in cold storage and perishable commodity transportation, GCCA members will help preserve your brand's reputation by enforcing the highest standards of cold chain care and precision.
These strict standards are consistently upheld through every link in the cold chain, from product storage and case-picking to designing and building new temperature-controlled facilities, ensuring you always provide your customers with the best possible products and services.
3. YOU BENEFIT FROM DOZENS OF AFFILIATE PARTNERS AND SERVICE PROVIDERS
When you work with a GCCA member, you gain access to the local and regional expertise, programs, and services of all the associations and partners that make up the organization. Not only does this include the Core Partners (below), but also the dozens of affiliate partners, service providers, and strategic partners around the world.
The Core Partners that make up the Global Cold Chain Alliance:

FLORIDA FREEZER IS THE COLD CHAIN PARTNER YOU NEED
Florida Freezer is a proud member of the Global Cold Chain Alliance, as well as two of its core partners, the World Food Logistics Organization and the International Association of Refrigerated Warehouses.
We have over 50 years of logistics and warehousing expertise, three conveniently located cold-storage facilities in Southern Florida, and several strategic memberships that allow us to offer our clients true international service.
Contact us today to discuss what a tailored cold chain solution for your business can be.